September 3, 2018
Communication errors in Social Networks
By
admin
Social networks are basically a communication channel, where users and brands talk through the content they generate, so we must avoid certain communication errors in social networks.
One of the communication errors in social networks made by users, as well as by brands, is to send boring or excessively promotional messages. This simply causes others to reject us.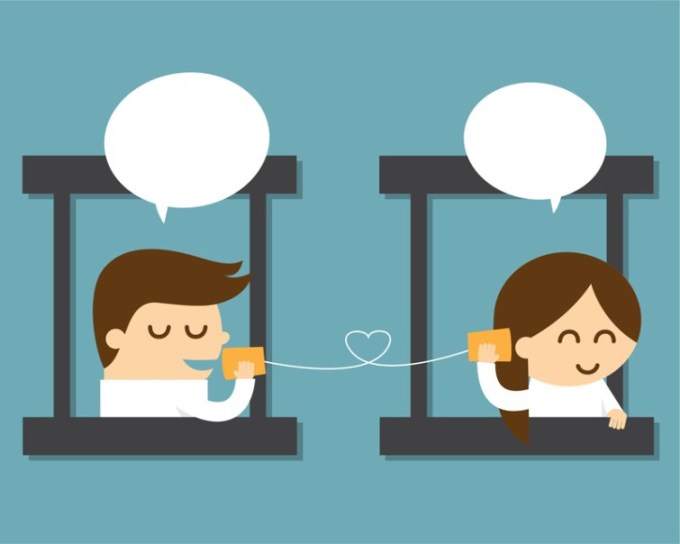 A conversation on social networks should be treated as when we start a conversation with a friend or someone who just presented us.
In a face-to-face traditional conversation, the sender as the receiver is required to listen, ask and, above all, share equally (neither are monologues).
Some of the communication errors in social networks, which we should avoid when we start a conversation are:
Avoid self-promotion
This often happens when users or brands, seek to talk about only them, about their products or services. The excess of self-promotion is not a good practice for the development of a community, on the contrary, just talking about us, the only thing that will do is that others stop us from following and that is what we least want.
I share two methods that I know to avoid falling into self-promotion when we publish our content and I suggest you follow:
80/20 Method
Use 80% of your content, to talk about topics in your industry or brand, share content from other users (members of your community).
Use the remaining 20% to talk about your brand.
Method of the Thirds (30%)
Use one third of your content, sharing ideas and stories from opinion leaders in your industry or brand.
One third of your content for interaction with other users and in the construction of your brand (create conversations between you and the members of your community).
And use one third of your content to talk about your brand and thus be able to promote yourself.
Avoid monologues, communication should be in both directions
A good conversation is never one way. Many times we are only publishing and publishing (speaking) and we forget to listen to what our community is saying.
This type of actions does not generate a conversation, just talking and talking, rather it is a monologue. There are tools that can help us to listen and allow us to be aware of the conversations around our brand, and they also help us to respond to the messages we are receiving.
Remember that listening to our audience helps us to know them better, knowing what they are looking for and providing a good image of our brand.
Abuse of messages sent automatically via DM
Social networks help us communicate and create relationships with other users. We must remember that behind each profile, there is a person like you and me, however sometimes users and brands forget it easily.
An example that happens very often is the welcome message to new users, in the form of a DM in automatic. They have taken the time to review our TL and decide to follow us, why send them a direct message automatically?
In short, treat your followers as you would like them to treat you.
Misuse of hashtags
A bad use of hashtag may not be a bad thing, but what happens if we use a sensitive hashtag for our promotion. It is very important that before using a hashtag, you do an investigation. It is important to use them only if you know their trend and the hashtag, makes sense for your brand.
Recognize your mistakes before a mistake, nobody is perfect
No one is perfect, that is clear and anyone can make a mistake. So if we are wrong to publish something and causes a series of rejection messages, the first thing we should do is: take a deep breath.
Never OF THEM respond at this time and with a hot head, a bad response can cause more problems than you already have. Never fight the fire with more fire.
First of all, check what happened, have all the information at hand. If it was our mistake, the first thing we must do is acknowledge our mistake, provide an authentic apology and take the necessary steps to make it not happen again.
Many suggest not deleting the wrong content, but that will depend on the rules that each brand has on social networks. People appreciate sincerity more and value it, what does not apply, is not to be honest and sincere.
Recall that social networks are basically a communication channel, where users and brands talk. If we want to achieve our goals, we must avoid these communication errors in social networks as much as possible.