December 9, 2011
Publish Twitter on Google Plus
For coincidences of life a few days ago I saw a tweet that caught my attention which said something like (who knows how to post from Twitter with Google +) provided that reviewing the everyday sources I found a web application which allows exactly this feature.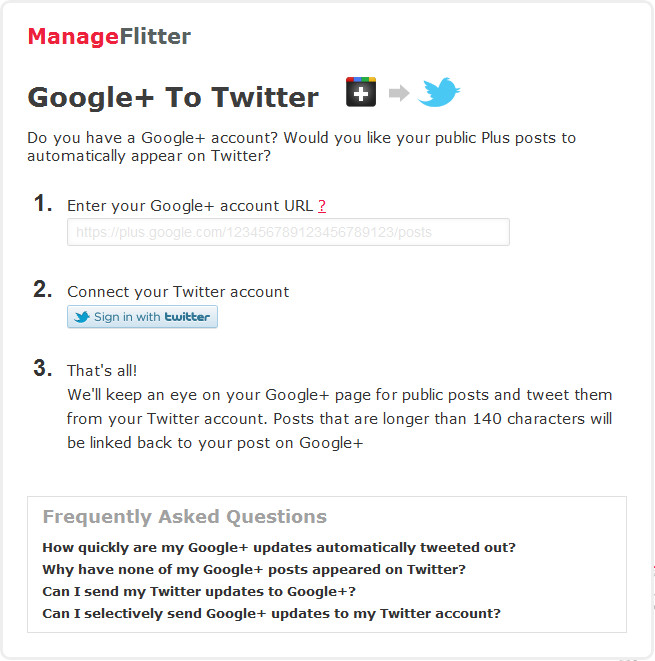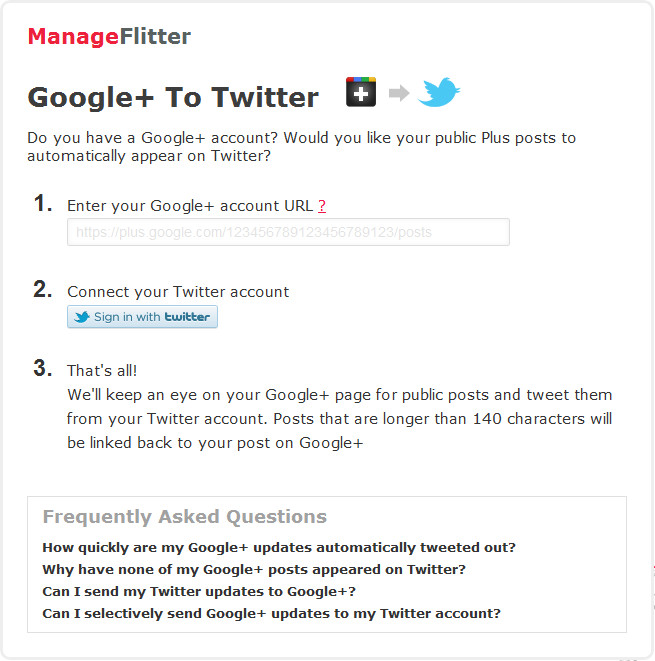 This is ManageFlitter/Plus a free application with which we can synchronize our Twitter for Tweets posted on the account to be displayed at the same time in our Google Plus account.
ManageFlitter is powered by the Twitter API by which should not have any problems with the web site, on the other hand ManageFlitter account with a function in particular that allows you to filter Tweets to our Google+ with particular hashtag e.g. #twe. Or if or therefore we do not want to configure the option.
To use ManageFlitter entered the website and enter in the box that says (Enter your Google+ account URL) our direction of Google+ of our post axis, after we click the button Twitter connection and give you access to ManageFlitter to watch and share our Tweets on G+.