December 11, 2011
Top 5 Twitter advanced tips
Here are my top 5 Twitter Tips for advanced users experienced.
Be first re-tweetbar. The best advice here is:
Say something funny and random. Cool, always find good quotes, and often re-tweeting.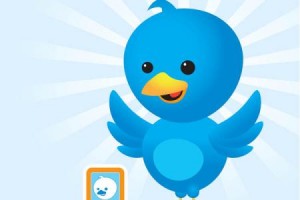 Hot headlines, news tweet – but in time as long as it is still in vogue (the best was the first with the message). The RTs are guaranteed. Example, Michael Jackson is dead – has brought down Twitter, because so many tweets and RTs.
On weekends or evenings are always leave a good nice tweet, your last tweet should arouse the attention, joke, quote, link to a great product or page.
The second timing is everything. Please write the important tweets at night, the best times are during lunch hours, evenings and weekends. Otherwise, your tweet is quickly forgotten. Your potential followers should be online. Listed in your followers list, the first should always be online, which you can get at the most the targeted followers.
Third Note your Followers . Watch what these people say, professional or normal, make recommendations or buy other products? How often write a tweet? Simply direct message or @ reply left.
4th Free is always good. Now and links to free products, or just coupons and discounts, coupons tweet. People are always interested in them. Tips for interesting events, entry free concerts, VIP invitations in your region make always a good taste for your followers.
5th @ Reply – reply with a short description. Do not say: "it happens", but "the tool xyz fits you perfectly at 1,2,3 to do". The Twitter search will find your tweet so much more interesting, and perhaps also other users can better track the discussion.