August 28, 2013
Twitter updates its Web apps, iOS and Android, with improvements in conversations and function to report abuse
Twitter just announced that it updated its Web, iOS and Android applications, introducing some significant improvements as talks and a function to report abuse and spam.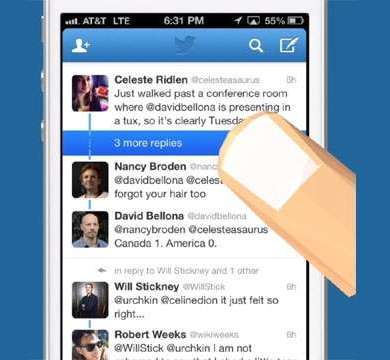 Regarding the talks now have a new look, and users can now realize a conversation between people who follow, thanks to a blue line on the timeline. In conversation the first tweet of all, will be above the last response.
It is also now easier to share email conversations from Twitter, even if your friends do not have an account on Twitter. In iPhone and Android, they can share conversations via email and Android also via direct messages.
As promised a while ago, included a feature to report how abusive tweets or spam in the web app and Android, IOS it already existed.
Other improvements include a new configuration of notifications and arrangements of errors for direct messages, login verification and other minor bugs.