June 3, 2013
Twocation: Shows which countries have Twitter followers and percentages by country
David Baker is the developer of the web application called Twocation, which indicated the countries you have followers on Twitter in real life.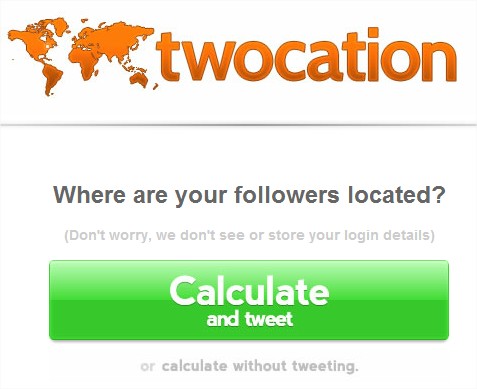 One should authorize the application and in less than 60 seconds shows you a map showing the countries where you have followers and then delivers a list by country showing the percentage of your followers who live in that country.
The information provided, in addition to know in which countries have more followers, allows companies to create campaigns aimed at countries with large number of followers and customers.