July 30, 2012
Cool wallpapers for Twitter
By
admin
In social networks the photos are very important. In addition to the avatar or profile photo, select a good cover image on Facebook or an appropriate background for Twitter, it can be a task that will take us too much time if we do not know where to look. So, here is a selection of minimalist backgrounds for you to choose the ones that you like.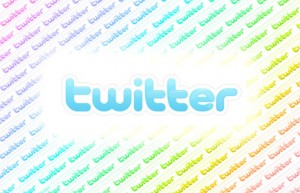 The site Twitter Gallery has an interesting variety of backgrounds to use microblogging network. You can browse through different categories such as abstract themes, Animals, Art, Cars, Celebrities, Humor, Girls, Movies, Music, Nature, Sports and Technology. Passing the cursor over each, you will see a larger image.
When you find one that you like, click on it. You'll see a thumbnail of the selected topic and all you need to do to install it automatically is to enter your username and password. Complete the fields underneath the thumbnail and allows access your data.
Keep in mind that the options are selected Tweet New Background (tweet your new background) and Follow twitrgallery (follow the Twitter account of the site). If you do not want to do any of these things, you just remove the tick in the relevant boxes.