May 6, 2012
Curiosities about Twitter users
Twitter is the fastest growing social network of the moment, winning thousands of users every day, especially in Latin America, where hundreds of thousands of people use to send messages of 140 characters, from wherever they are.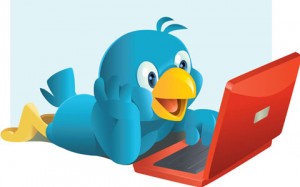 Despite being a social network, twitter quite different from his colleagues in networks such as Facebook. To know them, we leave some curiosities about the users of Twitter.
63% of Twitter users use the service from their mobile phones, which only makes 34% of those who prefer other social networks.
3 out of 10 people who use Twitter, have higher education, whether technical or university.

16% of Twitter user have a graduate or studying some specialization.
Twitter users, on average, have more money than those who prefer to Facebook.
More than half of the twitter user, follow any company or brand through their accounts, which only makes 16% of those who use other social networks.
These figures apply to the United States and, although in reality very different from Latin America, used to be a good idea about the impact of Twitter in different circles and the future of the social network.