April 26, 2012
Download hundreds of free backgrounds for Twitter
On Twitter, each user has a profile page that is visible to all who enter it. To give you a special wave, can customize it with funds and today we invite you to visit a site that hundreds of them.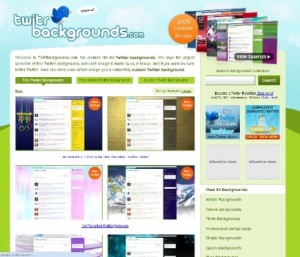 In TwitrBackgrounds, one of the largest collections of wallpapers for the social microblogging network, with proposals designed for all kinds of tastes, from classical to the most wild, going through a series of themes and styles.
Unlike an image any, here backgrounds were designed to look good in the Twitter profile page, so you make sure you give the best possible appearance, giving it a look that suits your style.
While most of the backgrounds are free, there is also a Premium section, where you can buy wallpapers designed for you. Come in, choose your background and dare to change the look to your Twitter!