March 4, 2013
Tweetwasters: Find out how much time we waste on Twitter
Tweetwasters is another of those places that have left afloat thanks to the success of Twitter, that unlike many other services allows us to calculate how much time we have lost using the famous microblogging client.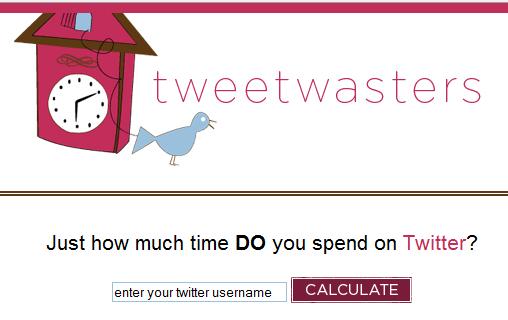 This page is very easy to use, we should only enter our Twitter user name and with this the system will create our report. For its creation, the site is based on each Tweet made has an average of 30 seconds, this mode will show us all the time that we have lost "tweeting" in seconds, minutes, hours or even days.
In addition to this, the service motivates you to perform more Tweets, so you can enter the Hall of Fame where the user number one wasted 49.77 days on Twitter.