June 6, 2012
Twitlay: Backgrounds for Twitter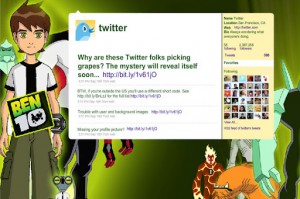 If you use one of the 20 backgrounds that Twitter has by default for use in our own, it may be time you go thinking the something different, maybe a striking design background, if being shrill or elegant without being too formal, or such a background for your Twitter personalized with a photo montage? … Whichever of the option you choose will be at TWitlay a website with many excellent Twitter backgrounds readily available to us.
To use them just need to download the backgrounds for Twitter to our hard disk and then upload it to your Twitter account with the tools found in the options menu of our own in the famous social network.
Noteworthy is the fact that the backgrounds are free, must respect the way to use the creator select background demanded, (normally respect the design credits).