June 8, 2012
HootSuite: Program your posts on Twitter, Facebook and other social networks
Many times, we need to post a tweet, photo, video, certain information to that time of day, but sometimes we can not do, as we will be working, studying or go out. The most ideal for this would be a tool to help us program our publications.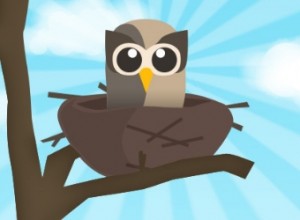 The ideal tool for this is Hootsuite, a page where we can program our publications to services like Twitter, Facebook, LinkedIn, Ping.fm, WordPress, MySpace, mixi and Foursquare, which also allow us to access it by Through our account at Google, Yahoo, myOpenID, mixi and OpenID. Among the features and services that can be found on the page are:
Profile Insurance: Extra protection for Enterprise to publish corporate profiles from the web or your phone.
Builder Reports: Reports or custom templates (more than 30 modules).
Spread message: Updating multiple networks in a single step, including Twitter, Facebook, LinkedIn, Ping.fm, WordPress, MySpace, mixi and Foursquare.
Personalized interface: Works effectively with social networks, tabs and columns, plus a selection of topics.
Assigns tasks: Perfect your team by delegating messages and responses, and progress monitoring.
Program: Optimize your submissions choosing the time and date for your posts.
References: Gather information about your brand, industry or search methods.
Social on the Go: Talk on where you're using applications for iPhone, BlackBerry, Android and iPad.
Monitor your results: Monitors real-time statistics reporting and export links.
Collaborate as a team: Manages multiple users sharing information and access without revealing passwords.
HootSuite, a full option, comfortable and easy to use, many of us will get us out of trouble.