December 21, 2012
Twitter updates its mobile app for #Blackberry with several important developments
Twitter just updated their application for BlackBerry devices. The new version of Twitter for BlackBerry 4.0 now has new tabs, a more modern and more intuitive navigation.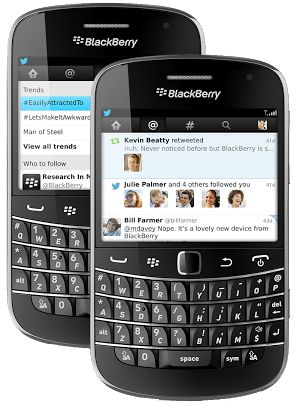 Twitter Connect on Blackberry shows you who has made RT of your tweets, who made some of your favorite posts and shows all entries in a single column.
Also mentions simplified filtration and answers for the user to see only the conversations you want to see.
Discover the new tab shows trends, recommendations for follow other people and a much easier to navigate through the categories.
Finally ME tab, you will find posts, lists and tweets that have done favorites.