October 2, 2012
Cool covers for the redesigned Twitter
Only days ago, the microblogging network introduced a redesigned user profiles incorporating a cover similar to Facebook. After the first days of use, not many twitterers who dare to use the new design, perhaps because they do not find an image that represents them. Here we share with you a great variety and quantity of images that you can use as a cover image of Twitter.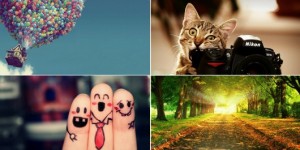 The new design of Twitter has a central image for the cover and, like finding that perfect picture that identifies us is not easy, you can take a few minutes and look at these great pictures. Animals, digital art, dreamy landscapes, humor, superheroes, big cities, cars, video games and more.
As you can see in the Twitter covers (twitrcovers.com), all images are of great quality and have all the requirements of the social network to be used as cover. Just hover over any of them, you will see how your picture will be located and profile data.
You can try all you want, its use is free. Click Download Now to download the image to your computer and then upload it to Twitter.