March 12, 2013
Create a chat room using Twitter
No one can deny the success that until today has taken the Twitter microblogging client, therefore have come to light a myriad of services and applications that not only allow the famous tweets, displays of this is the application which will allow us to create chat rooms.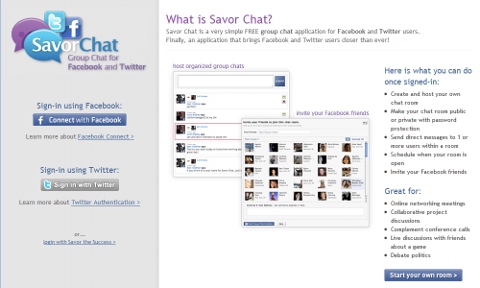 Savor Chat is a site through which we can easily create a chat room, we can add it to our contacts from Facebook and Twitter, so we can chat with them in real time. To create our chat room just need to have a Twitter or Facebook account.
Once "logged" can define a set of parameters that are applied to room as name, theme or tag for Twitter, we can also specify whether it will be public or private, as well as the possibility to define the time that we want to appear active; the same way it is also possible to set a specific time for the celebration of the chat.
With this option we can spend a pleasant time with our friends, family or work colleagues.