March 16, 2013
Twitter launched client for Windows 8
The microblogging network opted for the new Microsoft operating system, and and is now available from a Twitter client for Windows 8, which can be downloaded for free from the Windows Store.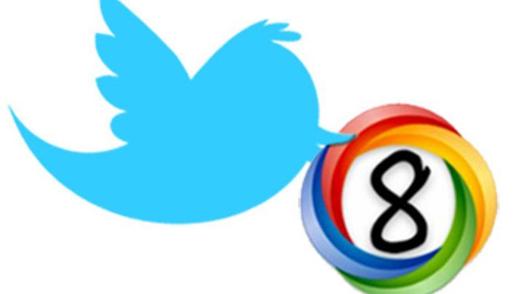 Twitter, had recently announced that it would no longer give support to the customers for Mac and Windows, as they felt that their page was good enough. But Windows 8 is separate topic, since it is used in both computers and tablets.
The application, which is compatible with all versions of Windows 8, including RT, is so particular interface of Windows 8, formerly known as Metro. It is also optimized to exploit the full potential of the touch screens.
Twitter for Windows 8, places special emphasis on the images and videos that are shared on the 140 characters network and can easily move through publications, profiles, news and searches.
If you're using Windows 8, you can download Twitter from the Windows Store completely free and if you have a touch screen do not worry, because you can handle it with mouse and keyboard.
Twitter, continuing its strategy to conquer all segments, we saw the new features of the iOS and Android versions, plus Vine, the application that lets you record and share videos of up to 6 seconds.