November 10, 2011
Designing custom avatars for Twitter with Twitter Icon Maker
By
admin
On Twitter, the focus is on what we say, beyond the visual, but also we represented by an avatar that accompanies each of our posts and, in a way, puts a face to the words.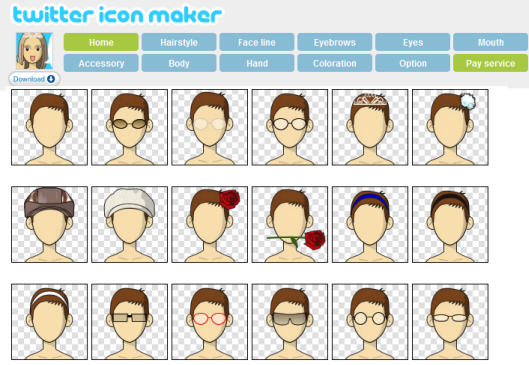 If you want a really original avatar for Twitter, we invite you to design it yourself by applying online Twitter Icon Maker, which lets you generate imagery as for the network of microblogging.
With Twitter Icon Maker, is in you arm the avatar: choose skin color, shape of head, eyes, mouth, nose, hair and even makeup and accessories. There are many options to choose from, creating truly unique images.
Once you finish, you should only click on download and you can download your image to the computer, the perfect size for use on your Twitter profile. Now, go to your page and upload it for all to see, while you take advantage of give an extra plus everything you comment in the microblogging network.