October 30, 2011
What they are and how to use Hashtags on Twitter
By
admin
Start using social networking, involves learning a whole new universe of options characterizing the virtual space. The wall we met on Facebook, Google+ we have circles and Twitter, the famous Hashtags. This tool allows us to track and target information, whether we read as we write, do you know how to use hashtags? Here we show you some basics.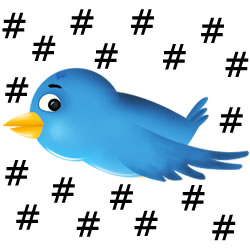 Although difficult to pronounce, make good use of hashtags is very important to maximize our Twitter account. Hashtags allow us to tag the information and thus link it to certain group or event. The conferences, news events and even groups of school or friends, use them to centralize information.
To use a particular hashtags, your tweet joins the community and will be read by all the people that follow this hash. If you want a hashtag or you click on one of them, you will see all the tweets related to the topic.
#Love #convert #in #hashtag #each #word #who #use. It makes no sense, right? Use it whenever and wherever necessary; otherwise, only hinder the communication.
It is not advisable to join a whole sentence into hastag; it is difficult to read. If necessary, the best form to do is to start each word with a capital letter, for easy reading.
Do not use hashtags just to get people to your tweets. If you include hashtags that are unrelated to the post will provoke the anger of your readers.