February 24, 2013
Find out how influential a Twitter user with Tweet Grader
The Microblogging social network is now an indispensable means any public person or anyone wanting to get their ideas to the world, seeking to ensure that your message reaches as many people as possible.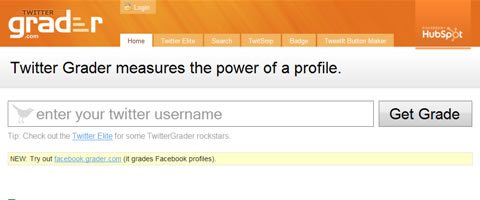 Being influential on Twitter is very important and not always depend on the amount of followers you have if you want to know how influential a user of the network, you can use the Tweet Grader tool.
This is a free online tool which, just by specifying the user name you are interested, you will receive a report indicating their level of influence, which can range from 1-100.
But Tweet Grader is much more than just a number, since it also tells us how the ranking data that has in the Twitter Universe, how many people follow you and what is their story on Twitter.
Tweet Grader, provides extra information and you can even find fun facts, such as what other people joined Twitter on the same day that certain user created their account.
The tool is completely free and, it is easy to understand. Permits are not required here; just indicate the name of the users, so you can try it with your friends and even your own.