June 23, 2013
Twitter prepares an ambitious video mode for live coverage
By
admin
The CEO of Twitter, Dick Costolo, announced during a panel moderated at the Center for Technology Innovation at Brookings some tools that could be part of the next updates of the platform. The mentioned solutions for harassment in networks 'cyberbullying', the filter of 'noise' during live events and a video mode with functions similar to those of a digital recorder (Digital Video Recorder or DVR).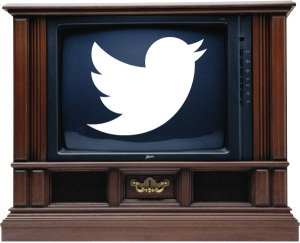 About the 'cyberbullying' commented that Twitter has over 200 million active users, among which are included the VIT (most important tweeters) famous twitterers increasingly further increase their participation, and these factors influence the increasingly present cyberbullying. Twitter, Costolo admitted, must do a better job to prevent these situations.
As for strengthening the coverage of live events, Twitter wants to bet on the video, increasingly popular on the Internet. The company plans a "DVR mode" because everyone can see an event at the time of issue. Therefore, the CEO proposes a new idea: a system that allows users to jump within video time, so you can see specific times within the social network itself.
This so called "Social Media DVR", borrowing the popular acronym for digital video. This twitter system would function as a recording device interactive television and digital video software which provides various functionalities for processing video sequences, access to program guides and advanced content search.
Costolo added that "the ability to track and monitor within an event moments as they happen so as to catch up, is something we want to renew. We want the experience to be better, to see the moments that we want the event, know what the media says, our friends … and generally make it easier to navigate".
To remove the 'noise', Twitter has begun testing a tool that allows maintaining low sounds that emits the audience, while highlighting the key moments of the event. "We want to see the peaks of conversation of a particular time, and we want to move to that time and see what happened, whether live or later". To this is what the CEO referred to as "Twitter DVR mode".
It is not yet known whether these changes are going to be available soon, but what is clear is that are perfectly joined to the change that is causing the social network to accommodate the television media. Also with the announcement of transmission companies with BBC America, Fox, Fuse and The Weather Channel, allowing channels to promote video clips, and other content.
The last agreement that the social network has closed has been with the US media giant Viacom that are going to begin to publish advertisements in the social network.
A few months ago Twitter launched Amplify, a tool that integrates real-time video in the stream of a Twitter account. This service allows such coordinate the appearance of an ad on TV with a promoted tweet, which will be used by Viacom for audience to access a very specific and personalized way.