January 14, 2012
Four applications to discover curiosities on Twitter
In the microblogging network, as in most social networks do not always have access to all our history, or our registration numbers, for example. Fun facts that many users like to know. So here we leave four web tools to help you remember some of this information.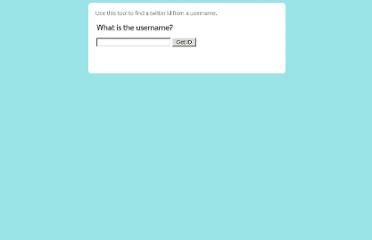 Every Twitter user has a register number. Do you know what yours is? If you want to know yours, enter your user name in the web application ID From User.
Another interesting fact to remember is the date you created your account on Twitter. When Did You Join Twitter, lets you know the day; month and year you started your exact tweeter adventure. To get this information just enter your user name.
You can also find out what the level of influence on your account. To do this, you can use a tool called Twitalyzer. Entering your username will know how important you are, as your number of followers and RT received during your last month of activity on Twitter.
For the forgetful, there My Tweet 16 showing your first 16 messages on the microblogging network. The only problem is that Twitter only has available the last 3,200 tweets of a user, so that someone who has more than that, you will not see their first 16, but the 16 oldest Twitter allows you to display or none, because the tool does not usually take that tells how valid.