November 17, 2012
Talk about a web page or blog on Twitter with TBuzz
TBuzz is a simple bookmarklet that once installed in the browser, when we are visiting a website, lets us know if they talked about it on Twitter and it gives us the opportunity to share this page through a tweet.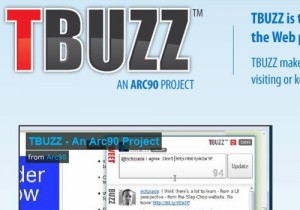 It is very easy to install as any bookmarklet and click the button, drag the toolbar to the browser and go.
Thereafter when you visit a page, click on the button and inform them that there was talk of it in Twitter.
If they want to share the web page or blog, connect to your Twitter account from the pop-up window and can send the tweet with the URL of the page and comment.