March 17, 2012
TweetCraft – World of Warcraft uses Twitter
It goes on to Twitter, now that WoW players can better communicate with each other in real time, and although TweetCraft, a Twitter client developed by Microsoft specifically for the popular game World of Warcraft.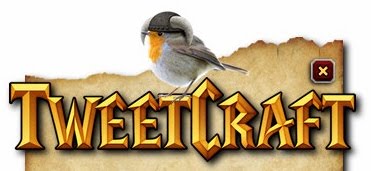 The Open Source TweetCraft can use it to:
See what the friends said on Twitter during the game.
Your followers notify you where to play Warcraft.
Interesting game screens and images sent to Twitter.
Chat about game events (earnings, fighting).
Setting up and configuring the tool is pretty simple, you must download the installer program and install.
Warcraft Commands for Twitter
"/ TweetCraft" opens or closes the user interface.
"/ Tweet message" sends a tweet directly from the chat window.
Options for posting tweets
It can use either a text message or a screen capture. The tweet can be sent right away or just put in a queue.
Send – immediately post the tweet on Twitter.
Queue – sending queued for later send the tweet first.
Screenshot – take a picture of the screen and sends it immediately via TwitPic on Twitter.
TweetCraft Settings Menu
Incoming – displays the friends list
Mentions – shows the direct messages and replies from Twitter
Outgoing messages located in itself in queue.
Tweets delete queue
Deleting is easy, go in the outgoing menu on the tweet and press the delete button.