March 20, 2012
TweetDeck updates and offers new editing options
TweetDeck, the popular Twitter client, it updates and adds enhancements to its management and applications support. The tool includes a better editor for users and improved delivery of retweets.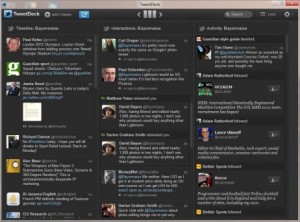 Thus, the program version 1.3 for Windows, OS X and mobile devices, fix defects and complaints that users had warned. Also updated the options to create and edit lists of interest within the application.
Also, appears a new column for the interactions of the account (very similar to the Twitter site), where you can see the entries, tweets and new followers.
The biggest change is in the format of retweets. The option "Quote" was replaced with the button "Edition and RT" options now allow to distinguish a RT and tweet edited.
The update is automatic in Windows.